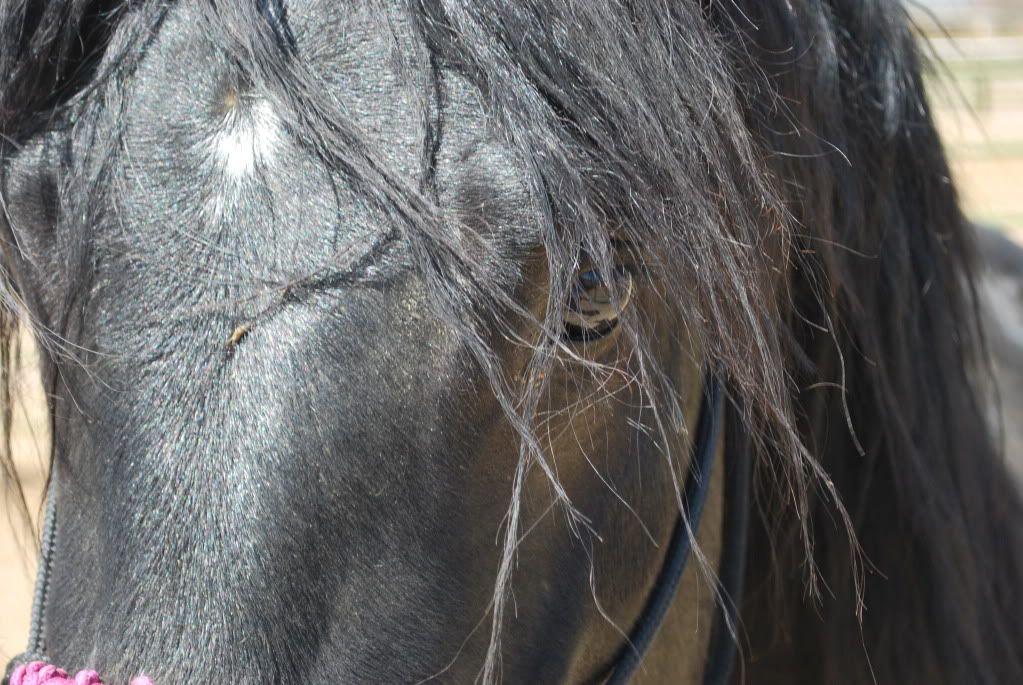 Today for once, he actually didn't snort at me when I entered. I can
atribute
this to all of the gate work we did yesterday. I think he is finally accepting that gates are not as scary, and they are a method of transportation in a way.
Today, I decided that I would start sacking out his face, I didn't do it yesterday, because it was very windy, and I didn't want it slapping him in the face therefore compounding the problem.
So this morning I used a fly mask since it
didn't
flap as much. I choose to sack his head out with a non-flapping object because of his explosive reactions to foreign objects touching his poll.
He was quite scared of the
Velcro
, but adjusted well.
It took me about 5 minutes to desensitise him to the mask, and get in on for the first time. He accepted it readily and I had no major difficulties.